Calcium aluminium
Metaconcept metals: Calcium aluminium compositions
Expertise pure metals and alloys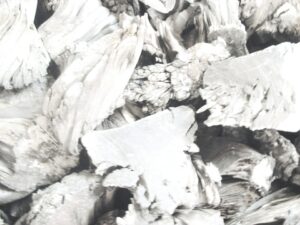 As leading group in metals and alloys, Metaconcept is a supplier of calcium aluminium to manufacturers in a cross-section of industries. Sold as a standard, minor alloy in rough piece form, we provide steel drums of 125kg, with pieces bagged in 5kg packaging, for improved storage and handling for our customers. Available in three different chemical compositions, calcium / aluminium ratios from 65/35 to 85/15, the alloy is used widely in large scale manufacturing for applications requiring elevated temperatures.
Our major manufacturing customers of the calcium alumunium alloy in the ferrous metallurgy sector produce grids destined for automobile batteries. Incorporated into the lead base with tin, the calcium alloys improve production processes, as well as, contribute to 'cleaner' batteries with grid components with superior electrical and mechanical qualities. Furthermore, the significant reduction seen in gassing during battery operation allows the sealing of the battery. Today, battery manufacturers have globally adopted the calcium alloy for the production of electrode grids, replacing the general use of antimony, producing batteries with longer life span.
Metaconcept Group proposes a range of calcium based alloys for the specialty sector including tin calcium and lead calcium compounds. Electrical material with high level energy transfer also use this particular range of alloy. For full composition charts and recommendations, do not hesitate to consult our experts. As a market leader in non-ferrous metals, metal fillers, fusible, Babbitt and brazing alloys and centrifugal casting, we provide tailor-made consultancy and training support for best use of any of our products.
If you require any further information about ordering calcium aluminium alloy or wish to discuss future production projects, please contact us.
METACONCEPT Groupe
Parc des Sables – 17 Route des Sables
69630 Chaponost
FRANCE
France : 04 78 51 38 38
Export : +33 478 518 597