Metaconcept Group ECOBIJAL tin based alloys with less ppm lead
Why prefer lead-free or low-lead alloys?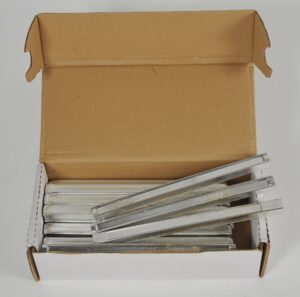 Thanks to its malleability and low melting point, lead was one of the first metals to be used by mankind. Lead beads have been found dating back to before 6500 BCE, and it was used in ancient Egypt to weight fishing nets and to make ornaments. It was used in the Roman Empire to make water pipes (from which we derive the English word "plumbing", from the Latin word for lead, "plumbum").
During the 19th century, however, medical research identified serious health risks related to lead absorption, and industries started using alternatives with less ppm lead. For plumbing, copper has largely replaced lead, while for jewelry and decorative objects, Metaconcept Group offers several tin based alloys with less ppm lead.
Lead-free alloys from Metaconcept Group
Metaconcept Group's CERRO® product range includes two green alloys, CERROTRU® and CERROCAST®. These alloys are guaranteed to be both lead-free (conforming to European standard n° 2000/53/CE) and cadmium free. They are suitable for moulds, dies and other manufacturing methods.
We also offer our ECOBIJAL range of alloys with less ppm lead, suitable for either centrifugal casting or laser cutting. Containing less than 50 ppm lead, ECOBIJAL is also cadmium-free and nickel-free. Its ideal fluidity ensures that moulds are filled perfectly, avoiding waste and the need for costly rework. ECOBIJAL with less ppm lead is available in the form of bars or sheets to meet your manufacturing requirements. We also offer training and advice to help you make the most of our alloys in your products.
METACONCEPT Groupe
Parc des Sables – 17 Route des Sables
69630 Chaponost
FRANCE
France : 04 78 51 38 38
Export : +33 478 518 597