Green alloys
Green alloys: ecologically viable alloys by the Metaconcept group
Expertise Arts & Crafts
Datasheet Arts & Crafts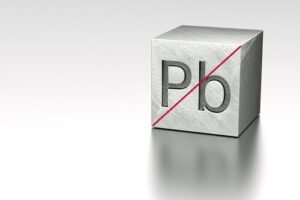 Better for the environment and people, green alloys offer a sustainable solution for manufacturers in a large range of industries. Green alloys are either completely lead-free, so no risk of lead contamination. Metaconcept supplies green alloys, usable, in a wide range of applications in metallurgy, for manufacture of domestic goods, medical equipment, jewellery, food processing machinery, automotive parts…
Metaconcept Group green alloys offer the mechanical properties of traditional alloys and meet the safety standards required by local and international regulations. As a major provider of green alloys for the arts & crafts sectors, we provide alloys in a variety of compositions and shapes for jewelers and silversmiths around the world. Adapted for workshops using centrifugal casting technology, our non-ferrous alloys are produced from primary, pure quality metals ensuring excellent quality of composition and performance.
Specifically adapted for applications in jewellery and fancy costume manufacturing, the ECOBIJAL range and low-melting point fusible alloys of the CERRO® trademark offer excellent, lead-free products for centrifugal casting, laser-cutting, electroforming for hollow parts and alloys for anchoring and embedding, particularly designed for the elaboration of small parts and creations. For modeling and moulding of designs, our dual-components liquid silicones and accessories together with the selection of purpose-designed green alloys, centrifugal casting machinery allow us to supply this specialized sector a full range of products.
The Metaconcept Group is present in over 50 countries worldwide with a fast and reliable delivery service for lead-free, green alloys, non-ferrous alloys, pure metals, fusible, brazing, Babbitt alloys, fluxes and centrifugal casting equipment. We are at your disposal for consultancy services, we can help you choose the appropriate alloy for your application, provide presentation and training for your production teams…
If you would like any further information about our products or would like to request data sheets, do not hesitate to contact us.
METACONCEPT Groupe
Parc des Sables – 17 Route des Sables
69630 Chaponost
FRANCE
France : 04 78 51 38 38
Export : +33 478 518 597