Metal jewelry supplies from the Metaconcept Group
Lead-free alloys for costume jewelry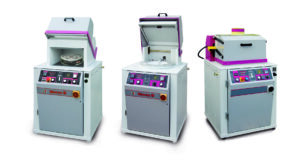 Soft metal alloys are widely used in the art and craft industries and for the production of costume jewelry. Traditionally, these alloys were lead-based, chosen for their malleability, but they are recognised today as a posing a serious threat to health (for both manufacturers and users) and to the environment.
As a result, manufacturers now prefer alternative metal jewelry supplies. The Metaconcept Group has developed its range of ECOBIJAL alloys to meet this need. Guaranteed lead-free (less than 50 ppm) cadmium-free and nickel-free, these metal jewelry supplies offer the same ease of use as traditional alloys, but with improved safety for people and the environment.
Metaconcept Group's ECOBIJAL range of lead-free alloys
The Metaconcept Group presented ECOBIJAL during BISUTEX (the famous professional costume jewelry fair in Spain) and the biggest show in the world for jewelry Hong Kong Jewelry and Gem fair. The ECOBIJAL range of lead-free metal jewelry supplies is available in a variety of formats to suit your manufacturing requirements: flat bar, wire, sheets and ingots. They are suitable for moulding, centrifugal casting or for laser cutting, to produce all forms of costume jewelry with an excellent surface quality. We can also create specialised metal jewelry supplies based on your specifications.
We offer training and advice to help you make the most of our alloys in your products. We can even help you to valorise any waste metal; our recycling department can collect and recycle not only ECOBIJAL, but also used baths, off-cuts, scraps and white metal oxides.
METACONCEPT Groupe
Parc des Sables – 17 Route des Sables
69630 Chaponost
FRANCE
France : 04 78 51 38 38
Export : +33 478 518 597