Radiotherapy shield
CERROSHIELD® Specialty alloy for radiotherapy shield protection
Expertise CERRO®
Datasheet CERRO®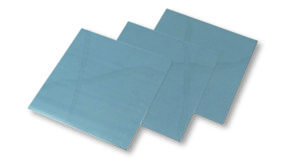 Radiotherapy shield protection is a specialty manufacturing sector supplied by Metaconcept Group. As a specialist in white metals and green alloys, we have developed a specific alloy which matches the exact requirements for thermal fusing of the screen parts. CERROSHIELD® is a fusible alloy with low melting point, a rigorously tested product with responses during cooling phase recorded and documented to ensure optimal use during application.Our dedicated alloy for radiotherapy shield alloys come with 100% quality and performance guarantee; elaborated from high purity metals, CERROSHIELD® provides the solidus / liquidus behaviour adapted to the needs for the parts manufacturing  of medical equipment. The non-ferrous, bismuth-based composition has low oxidization levels and is recyclable, making it a high quality, cost-effective solution for manufacturers.CERROSHIELD® is a registered trademark and is available in standard, 1kg ingot form or shaped as sticks, shots, larger or small scale ingots as requested for your particular production line. Metaconcept Group provides a fast and reliable delivery service and currently supplies manufacturers in the medical, automotive, food processing, aeronautics sectors in over 50 countries around the world.
We are at your disposal for technical specifications, recommendations for use and safety procedures concerning CERROSHIELD® and also provide training support for your production teams.
Metaconcept Group is a global leader in the design, manufacture and distribution of non-ferrous alloys, pure metals, fusible alloys, Babbitt alloys, brazing alloys for specific applications. Thanks to our brand, Bertrandias, CERRO® low melting point alloys can be customized for your product requirements; do not hesitate to consult our expert teams for further advice.
METACONCEPT Groupe
Parc des Sables – 17 Route des Sables
69630 Chaponost
FRANCE
France : 04 78 51 38 38
Export : +33 478 518 597