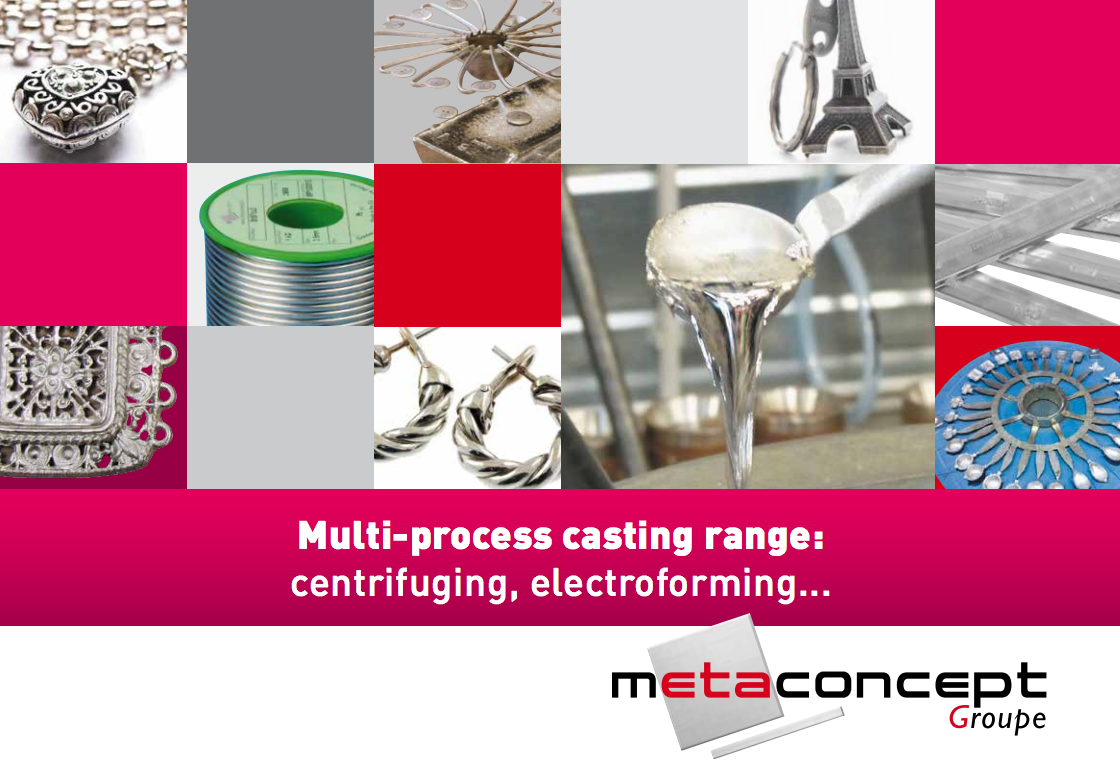 The METACONCEPT Group offers a wide range of spin casting alloys designed for the costume/fancy jewellery and arts and crafts markets. The range includes alloys in the form of bars, ingots and wires as well as chemical products such as powders, deoxidising tablets and fluxes. Finally, a range of silver creams complements the above-mentioned products for use in assemblies and for modifications.
Our costume/fancy jewellery spin casting alloys flat bars are specially designed for all types of arts and crafts works. Created from primary metals, they generate minimal slag and give an impeccable surface appearance. They especially meet the requirements of clients using a centrifugal or gravity process to produce their parts. Our range also comprises lead-free products chosen for their food-safe properties and which are well suited to these applications.
The products covered by this sheet are all tin-based spin casting alloys alloys that have been specially developed for the creation of parts using centrifugal processes. Some fashion items or pieces of costume jewellery can also be produced using this centrifugal process with zamak or polyurethane resin. Have you defined the type of application? Contact us. Our technical staff will be happy to assist you in choosing the most suitable alloy.